It seems that the two fitting terms to describe the results of the U.S. government's actions towards
antitrust
to stamp out monopolies would be desperate and futile.
If legal experts were to be asked, however, they said that they have never pinned their hopes on the Biden administration to support and strengthen business competitiveness.
Still, in fairness to the government, the Justice Department and Federal Trade Commission (FTC) asserted that they continue to work on enforcing antitrust in the country.
In September, U.S. Assistant Attorney General Jonathan Kanter assured lawmakers that his office will carry on with its duties "to defend the American public."
That is, defend the citizens from companies trying to violate antitrust
laws
. Kanter specifically mentioned the healthcare industry, where such unlawful practices tend to be common.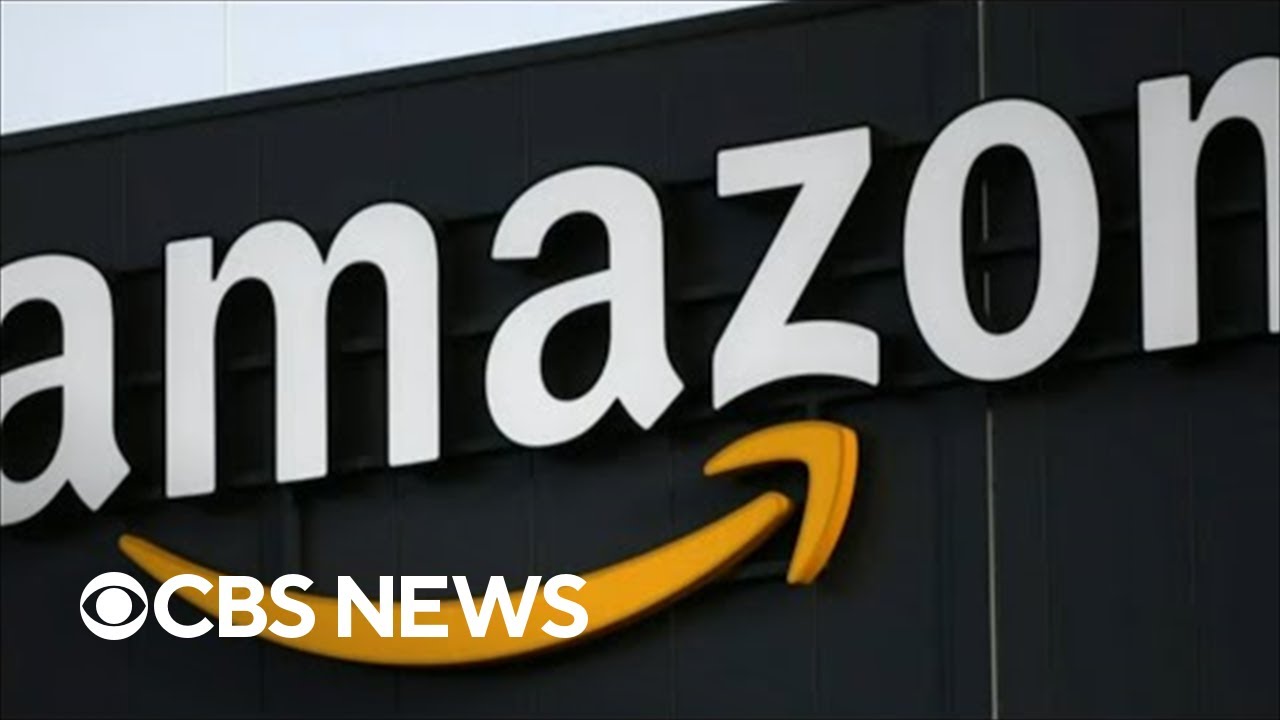 California files antitrust lawsuit against Amazon
In its fight against anticompetitive business practices, Reuters quoted Jonathan Kanter as saying that the U.S. government,
despite the recent loses
, would "not going to back down."
The Justice Department gears up to pursue several other antitrust trials, which involve companies in the following industries:
In 2021 alone, according to Lina Khan, FTC's chairperson, the government worked to prevent six "unlawful mergers."
She further told Reuters:
"

"

If we determine that a merger would violate the law, we have a responsibility to act, and we will not shrink from that duty.

- Federal Trade Commission Chair Lina M. Khan
Henry Su, a trial and appellate lawyer and a former FTC official, attested Khan's statement.
According to Su, who is now a partner at the Washington-based law firm Bradley Arant Boult Cummings, the losses would not slow down the FTC with its antitrust enforcement.
In September, the Justice Department failed to stop two mergers: one in healthcare and another one in the agricultural sector.
The court allowed UnitedHealth Group, a Minnesota-based insurance company, to buy Change Healthcare. It also permitted U.S. Sugar, an agricultural company headquartered in Florida, to purchase the refining company Imperial Sugar.
In July, the department also failed to prove in court that Pilgrim's Pride, a poultry company in Colorado, was guilty of price-fixing practices.
The FTC also has its share of losses. Its attempt to stop California-based biotech company Illumina from merging with healthcare company GRAIL proved to be unsuccessful.
On the bright side, the U.S. government won in other antirust trials.
The court ruled, on several occasions, in favor of the Justice Department and FTC to scrap deals that they deemed disadvantageous for the general public.
The FTC was able to halt huge healthcare companies in the following states from merging:
New Jersey

Rhode Island

Utah
As for the Justice Department, succeeded in demolishing deals with antitrust issues of companies in the engineering, construction, and shipping sectors.
The Sherman Act was the first antitrust law approved by Congress in 1890.
It's one of the "three core federal antitrust laws," according to the FTC, that the U.S. implements today. The other two are:
Federal Trade Commission Act (FTCA) of 1914

Clayton Antitrust Act of 1914
"

"

The antitrust laws proscribe unlawful mergers and business practices in general terms, leaving courts to decide which ones are illegal based on the facts of each case.

- U.S. Federal Trade Commission (FTC)
According to the Legal Information Institute (LII) of the Cornell Law School in New York, the penalties for violating antitrust laws include:
up to 10-year imprisonment

fines up to $1 million (individuals) and $100 million (corporations)
LII noted that fines could be more than those stated above and could even reach billions of dollars.
Based on the Department of Justice's website, in 2013, the court ordered eight companies, including Taiwanese electronics company AU Optronics Corp., to pay a total of $1.39 billion in fines.
In a nutshell, as explained by Investopedia, antitrust laws exist to limit a company's "market power," which concerns price manipulation.
"

"

The 'trust' in antitrust refers to a group of businesses that team up or form a monopoly in order to dictate pricing in a particular market.

- Alexandra Twin, Investopedia
That's why the Department of Justice and the FTC monitor mergers and acquisitions because such could lead to monopolies and eventual abuse of market power.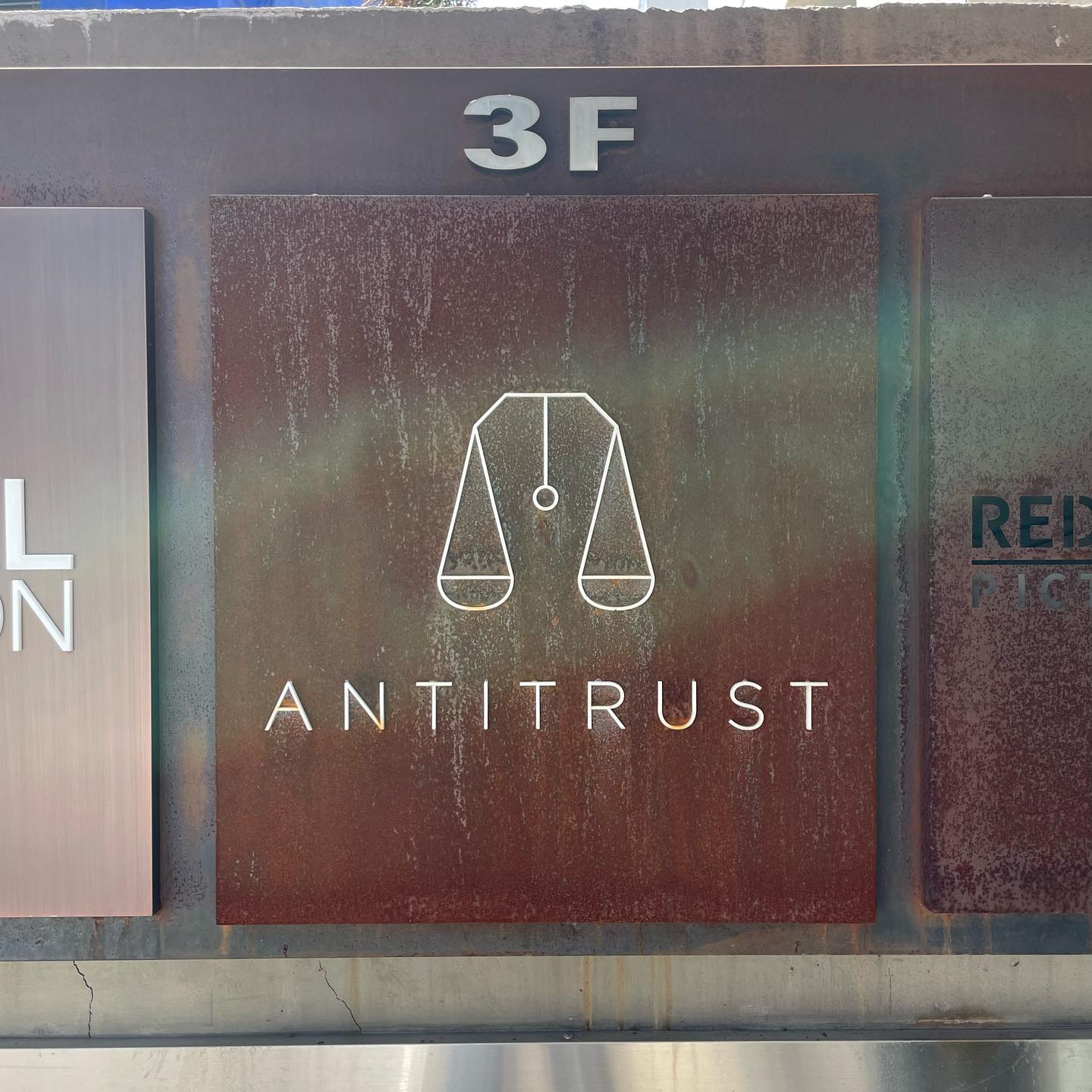 A sign engraved on a square tile, with the word 'antitrust' in uppercase letters a balance scale symbol
In his September 2022 article for the American Action Forum, Fred Ashton discussed how hospitals avoid being sued for antitrust issues even if they engage in such unlawful practices.
Ashton, a competition economic analyst, wrote that certain hospitals would use the Certificate of Public Advantage (COPA) laws to do so.
Basically, COPA laws, under certain conditions, allow hospital companies to merge. The FTC already issued a warning about this as some hospitals would abuse these laws.
The FTC already issued a warning about this as some hospitals would cancel these laws after the merge was completed.
On its website, the Washington-based International Brotherhood of Teamsters, an American union with 1.2 million members across the U.S., announced in September its support for antitrust laws.
Together with other coalitions, Teamsters work on the approval of legislation that would require higher merger fees. The increase in fees would help fund antitrust agencies.
This year, per Reuters, the FTC blocked these two mergers:
aerospace company Lockheed Martin (wanted to buy rocket maker Aerojet Rocketdyne Holdings)

software company Nvidia (to merge with semiconductor company Arm)
The VOX reported this September that the Justice Department filed an antitrust lawsuit to stop Penguin Random House from merging with another huge publishing company Simon & Schuster.
Win or lose, the government remains resolute with its
antitrust
efforts.