Mergers And Acquisitions Law Firms California
Mergers and acquisitions law firms California attorneys advise their clients on the preparation, negotiation, and performance of contracts for the sale of corporate assets, as well as help with the necessary financing for mergers and acquisitions.
One of a company's most complicated and important life events is an M&A transaction, the effects of which are felt both inside and outside. The majority of M&A activity occurs at large and medium-sized companies. Large businesses frequently concentrate on purchasing and selling public enterprises.
These are often the largest and most complicated transactions; they frequently transcend international borders and may include cash or equity considerations. Private company M&A negotiations can also be complex, especially when partnerships are involved.
When two businesses come together to form a new business, it is called a merger. Following a merger, the two businesses unite to carry out business activities together. While each merger creates a distinct organizational structure and culture.
COPYRIGHT_LNN: Published on https://www.lawnewsnetwork.com/mergers-and-acquisitions-law-firms-california/ by K. N. on 2022-09-29T10:14:35.217Z
A merger's nature places both organizations involved on an equal footing both during and after the merger. The existing shares of each firm are often transferred following a merger to establish new shares in the name of the new organization.
Mergers occur among many different kinds of commercial companies. For instance, two businesses that are in direct rivalry with one another to provide the same products or services may team up to compete.
The market size may increase by the merger of two businesses that sell comparable items in several areas. On the other hand, a manufacturer and a supplier or businesses that make different, but related products may work together to offer integrated products in a single market.
An acquisition, or takeover, occurs when one business buys another and assumes control of its activities. Both private and publicly traded corporations may be involved in acquisitions. The firm being bought may or may not be amenable to the deal.
When the management of the acquired firm opposes the purchase, it is referred to as a "hostile acquisition." The bulk of acquisitions involves an older, larger business purchasing a smaller, more recent business. A smaller or younger firm purchasing a larger company while keeping the larger company's name is known as a "reverse takeover."
Business attorneys practice law related to mergers and acquisitions. Mergers and acquisitions law firms California that work on mergers and acquisitions specialize in business law, at least in part, if not totally, because the process is time-consuming and complex.
However, not all merger and acquisition attorneys work for big businesses. A local, solo practitioner may be employed by a small business with a limited geographic scope to explore a merger or acquisition.
On the other hand, big businesses that want to merge with or buy another business usually work with bigger law firms.
In a variety of legal practice areas, attorneys at the SB EMP law office represent clients in Palm Springs, Palm Desert, Rancho Mirage, Inland Empire, Orange County, Coachella Valley, Costa Mesa, San Diego, New Jersey, New York, and other neighboring regions.
Both mergers and acquisitions require strategic business and legal guidance since they are both complicated commercial operations. You can get assistance from a knowledgeable mergers and acquisitions lawyer throughout the procedure. A merger or acquisition's legal implications may include, among other things:
Due diligence must be performed by both businesses throughout the merger or acquisition process. Right up to the sale's effective date, sellers must make wise business decisions that maximize the company's worth.
Additionally, they must present precise documentation. The seller must review this paperwork for hazards and warning signs before the transaction closes. You might get help from a mergers and acquisitions attorney in gathering and reviewing all the required paperwork.
Due diligence must consider corporate governance. Important papers must be provided to the buyer by the seller. This comprises, among other things, corporate behavior codes, bank accounts, bylaws, corporate restructuring, policy manuals, press releases, and incorporation paperwork.
To make sure the sale goes well, the seller must give these things quickly and follow the rules for full disclosure.
Large mergers and acquisitions are often examined by government authorities to guard against anticompetitive problems like monopolization. The majority of contracts for significant mergers and acquisitions include clauses describing the firms' cooperation during any antitrust investigations.
A mergers and acquisitions attorney may help with the negotiation of reasonable clauses that serve to safeguard the interests of both parties. Sellers want the agreement to be completed swiftly, but buyers like the option of walking away from the purchase if it is not in their best interests.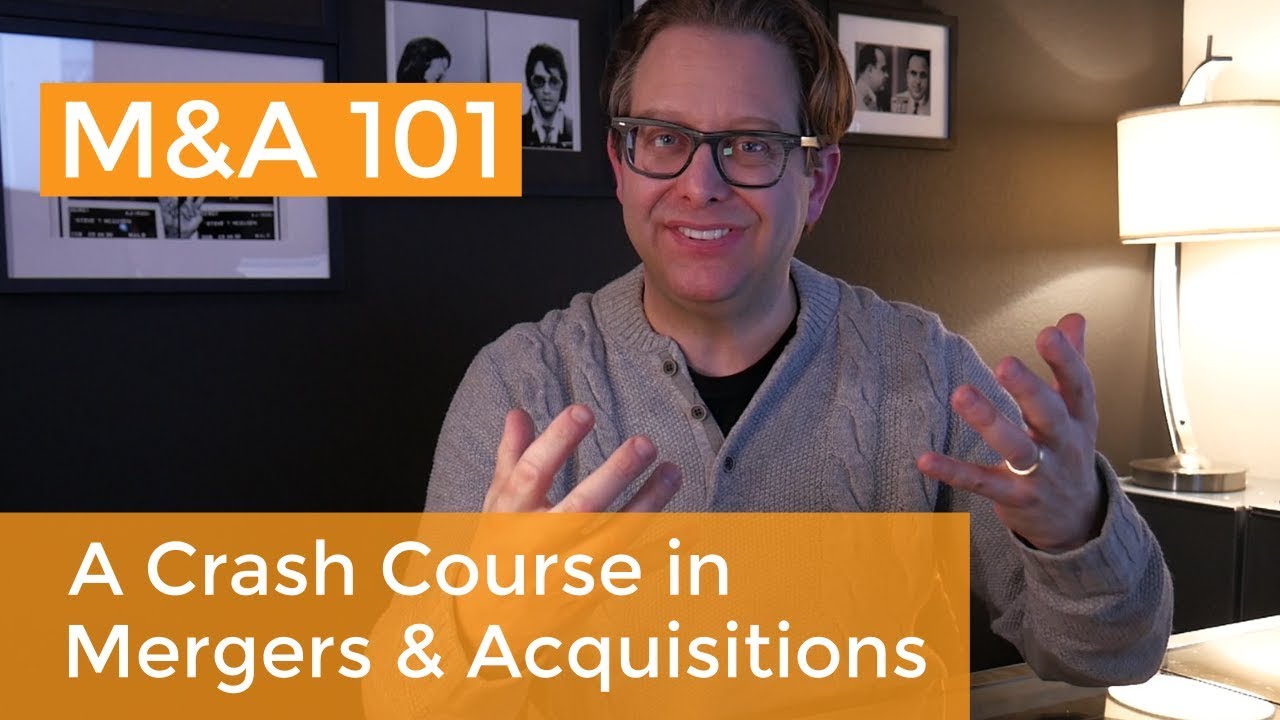 Mergers and Acquisitions Explained: A Crash Course on M&A
Following a merger, the two companies work together to conduct business operations.
When one company purchases another and takes over management of its operations, this is known as an acquisition or takeover.
Mergers and acquisitions law firms California refers to the merging of businesses or their key financial assets through business-to-business financial transactions. A business can completely buy out and absorb another business; combine with it to form a new business; take over some or all of its key assets.
Share:
Twitter

|
Facebook

|
Linkedin