Virginia Car Seat Laws - Is It Different From The Other States?
The new Virginia car seat laws say that children must ride in their car seats with their backs to the front until they are two years old or weigh at least 40 to 50 pounds, whichever comes first.
The youngster may ride in the front passenger seat if her car doesn't have a back seat, but only if the passenger seat airbag is turned off, per the manufacturer's recommendations. Limousines, taxis, and school buses are exempt from the law.
Virginia Delegate Eileen Filler-Corn (D-Fairfax), who was in charge of the bill, got help from Safe Kids Virginia, Children's Hospital of Richmond at VCU, Children's National Health System, and AAA Mid-Atlantic.
COPYRIGHT_LNN: Published on https://www.lawnewsnetwork.com/virginia-car-seat-laws/ by K. N. on 2022-09-29T10:14:52.317Z
The Child Passenger Safety Program encourages youngsters to use safety seats properly until they can use the seatbelt in a vehicle (from birth through nine to twelve years of age). Through outreach and education.
We hope to raise risk awareness and promote the proper use of safety seats. The curriculum tackles the obstacles preventing access to safety equipment and teaches suitable installation techniques.
Virginia car seat laws mandate that all children under the age of eight must ride in a child restraint device. The youngsters must be graduated to the booster seat when they outgrow the forward-facing seat. Again, there is no legal age limit for stopping using a forward-facing seat. You must consult the seat handbook.
After turning 8 years old, provided they are wearing a seat belt, your youngster is permitted to ride in the front seat. Additionally, Virginia law states that front-facing car seats are not permitted. Deactivating the airbags is necessary if the automobile doesn't have a rear seat or if it can't be used.
While many people will only have minor injuries in automobile accidents, children in recalled unsafe car seats may sustain a variety of wounds. Some could be unimportant, while others might cause permanent harm.
Defects in car seats can include everything from cracked or weakening frames to defective buckles or locks. The injuries listed below are just a few that your kid can get in an accident using a faulty child restraint system.
A car seat that is forward-facing or rear-facing and has a defective base or frame may detach after an accident, causing head trauma that may have long-term effects, including traumatic brain damage.
If the harness restraints or buckles and clasps aren't in the right place, the child could be flung around while getting caught in the loose restraint.
Internal damage from an incorrectly positioned or defective harness clip may cause bleeding.
The child's neck might be forcefully flung when the car seat does not have the appropriate cushioning and head restraints for your child's age. Both brain injuries and spinal cord injuries may result from this action.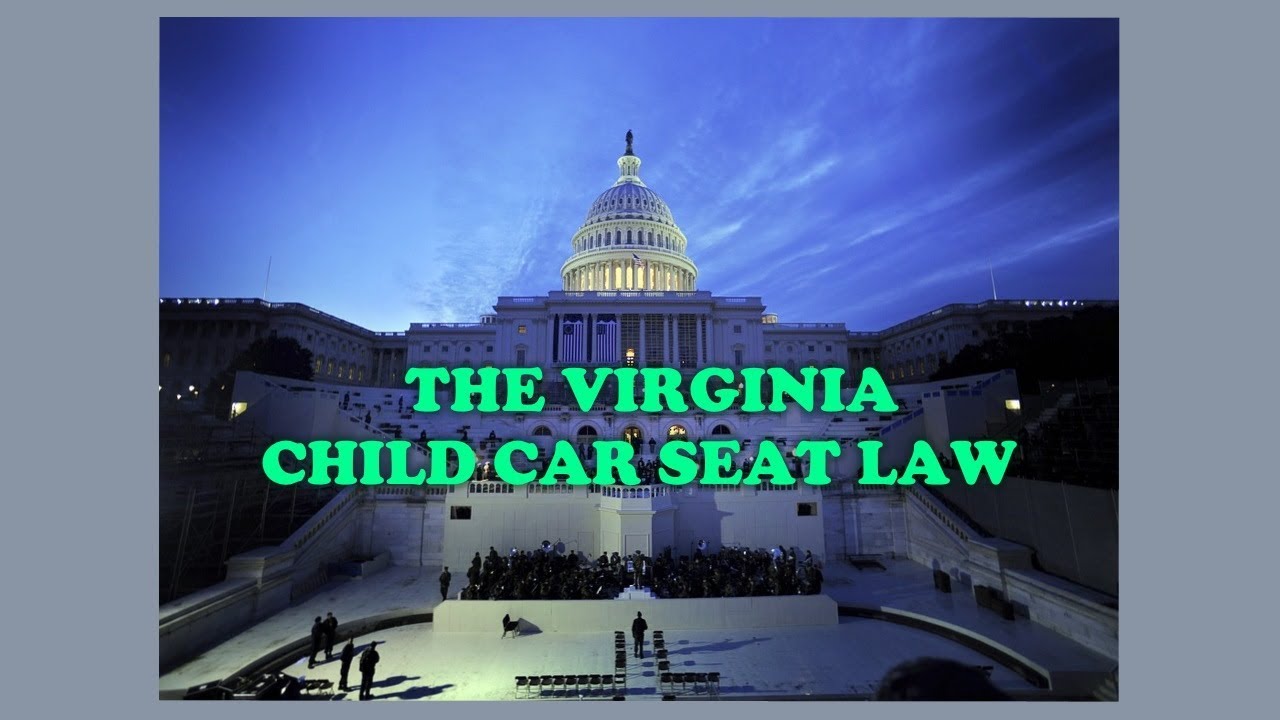 VIRGINIA CHILD CAR SEAT LAW
Virginia car seat laws say to use a safety seat that you got from a yard sale or consignment shop and don't know its past. Installing the safety seat or getting aid should be done after hospital release.
Put cushioning beneath the child's bottom or behind their back. Invest in extras like harness strap covers, toys, head supports, etc. that didn't come with the safety seat.
Share:
Twitter

|
Facebook

|
Linkedin