Selective Liability - Is There A Real Choice?
Selective liability means acting as if there was a real choice between fault-based and strict liability legal systems, to look into what seems to be a deal between online selling platforms and sellers to make it easy for them to avoid blame.
The paper looked at the problems with prosecuting traders who use online auction sites to sell ivory in violation of "cites" rules. It did this by analyzing data about online trading.
To keep track of sales over the course of 90 days, three other names for ivory were found: antique bovine bone, antique cow bone, and antique Chinese cow bone.
The results showed that sellers are using these euphemisms to sell ivory online. These results also showed that a company's ban on selling ivory is at odds with how easy it seems to be to sell ivory through a website.
COPYRIGHT_LNN: Published on https://www.lawnewsnetwork.com/selective-liability/ by K. N. on 2022-10-05T00:29:39.471Z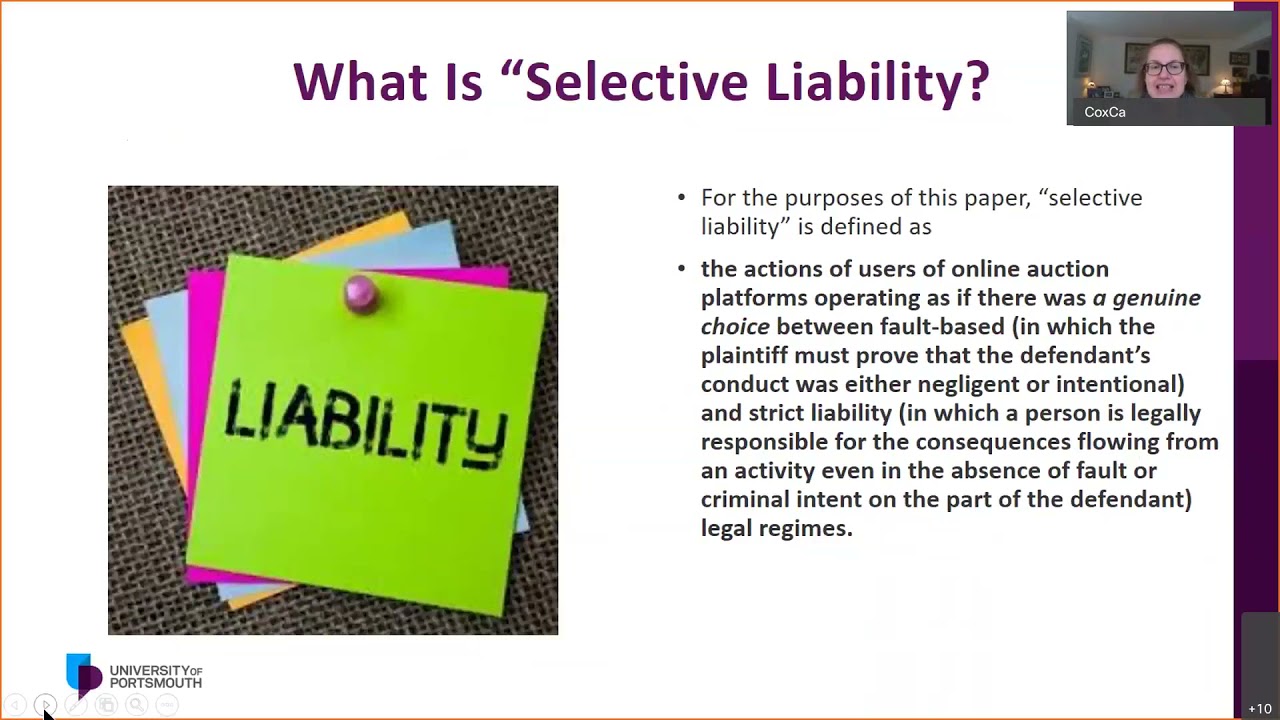 Research Futures: Selective Liability in the ivory trade
In the criminal world, liability means being responsible for a crime and the punishment that society gives for that crime. A defendant can be found guilty of a crime if the prosecution can show that they did the illegal act and had the criminal intent (mens rea) to do so.
For example, a defendant could be found guilty of theft if they stole something from a victim with the intent to take it away from the victim forever.
"Selective liability" is the behavior of people who use online auction platforms as if they had a real choice between fault-based (in which the plaintiff must prove that the defendant's behavior was either negligent or intentional).
Strict liability (in which a person is legally responsible for the results of action even if the defendant did not do anything wrong or have criminal intent) legal systems.
On online auction sites, guns and Nazi memorabilia aren't usually sold openly like ivory is.
This makes it seem like there must be times when a seller of an illegal item changes their behavior so that it fits with the legal responsibility for a strict liability offense, even though it is not a strict liability offense in law.
To move the balance of selective liability further toward a corporate response more in line with acting as if strict liability applied, regulators and environmental conservation groups could make negative consumer sentiment more visible and make the most of it.
There are many bad effects of a wild animal trade that isn't well run, such as zoonotic virus pandemics like COVID-19 (Zhou et al., 2020).
So, pointing out this connection in a legal way could help convince online auction sites to stop letting people sell illegal wildlife products. In the underground world of the illegal wildlife trade, when one door closes, another one will always open.
But if eBay and other online sales platforms are willing to do what it takes and have the technology and money to keep investing in screening tools, they are largely the ones who can stop the online sale of ivory.
Comprehensive General Liability coverage protects against claims of injuries to people or damage to property caused by a contractor or tenant's work.
This kind of policy covers premises and operations, the use of independent contractors, and products and operations that are already done.
Comprehensive Personal Liability is usually found in section II of a homeowner's insurance policy. It covers things like premises, personal activities, pets, some contracts, and certain incidental coverages when it comes to personal liability.
General liability insurance (GLI) helps pay for claims that your business hurt someone or damaged their property. Commercial general liability insurance is another name for this coverage (CGL).
You can get GLI as a separate policy or as part of a Business Owner's Policy that includes other important coverages (BOP).
The term "selective liability" refers to how some participants in online auctions act as though they have a real choice between fault-based and strict liability legal regimes.
Share:
Twitter

|
Facebook

|
Linkedin