Practical Law - Be The Most Ready Attorney
Practical Law gives lawyers the legal knowledge they need to start off on the right foot. Their team of expert attorney editors makes and keeps up to date thousands of useful resources in all major practice areas.
They go beyond primary law and traditional legal research to give you the tools you need to answer your "how do I" questions and move forward with confidence.
Practical Law has standard documents, practice notes, checklists, legal updates, how-to guides, and more that you can trust and get quickly. It helps firms improve their productivity, efficiency, and response time, so they can give their clients more value.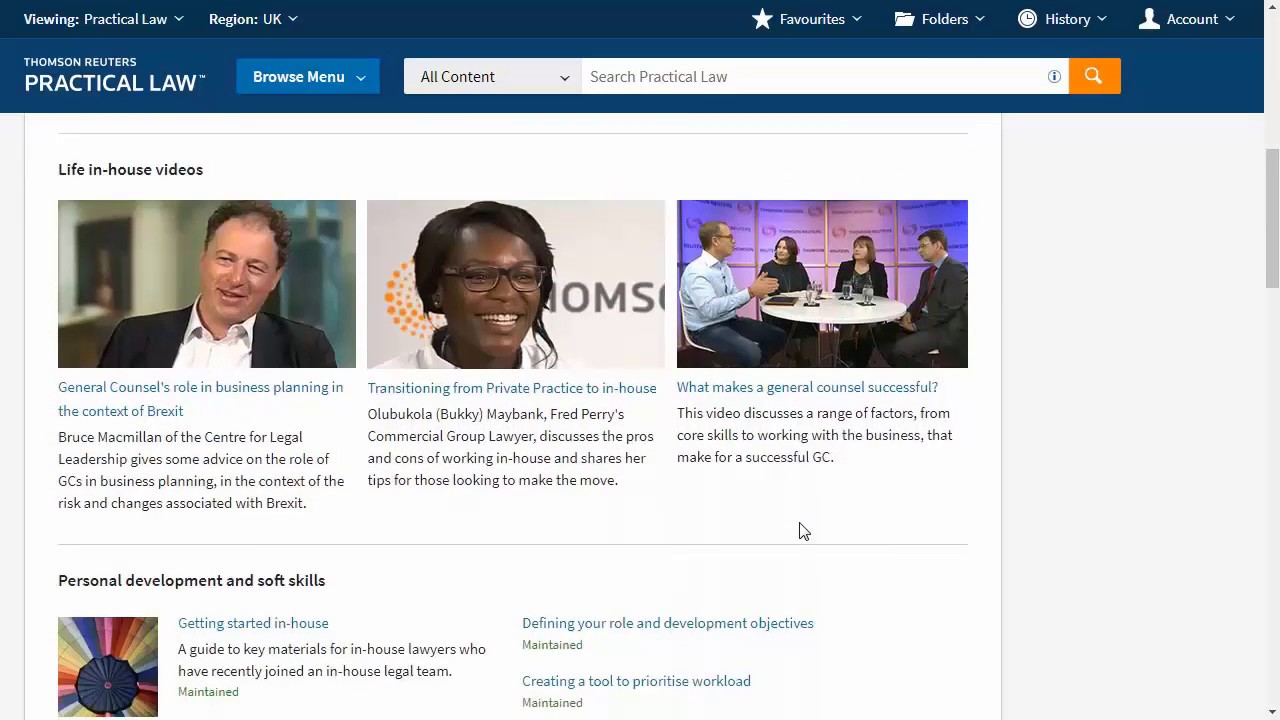 An Introduction to Practical Law
COPYRIGHT_LNN: Published on https://www.lawnewsnetwork.com/practical-law/ by K. N. on 2022-09-29T10:14:35.006Z
Practical Law (PL), a program that Thomson Reuters (TR) just put out, has given the online library a new place to go. You could call Practical Law a research tool, and it is, but it doesn't look like the kind of research tool you would find in an online law library.
But it does look like something you'd want to find there. Think of it as how the online law library has changed over time. Unlike traditional research tools, PL is not limited to case law, statute law, administrative law, and the occasional law review article.
Instead, it pulls information from a much wider range of sources, organizes it, and gives it to you in a way that is more like a discussion than what you would normally expect from a legal resource tool (such as Westlaw, for example).
The topics don't just cover technical legal issues and real-world law. There is general information, some legal references, and tips on how to use the information. The materials include not only writing tips and document templates, but also important information.
Practical Law is not a good place to look for evidence to back up arguments in a brief or a list of points and evidence. Think of it more as a place to find general background information about a topic, some possible sources to cite, and a much better idea of where to go and what to ask than a more traditional online resource like Westlaw.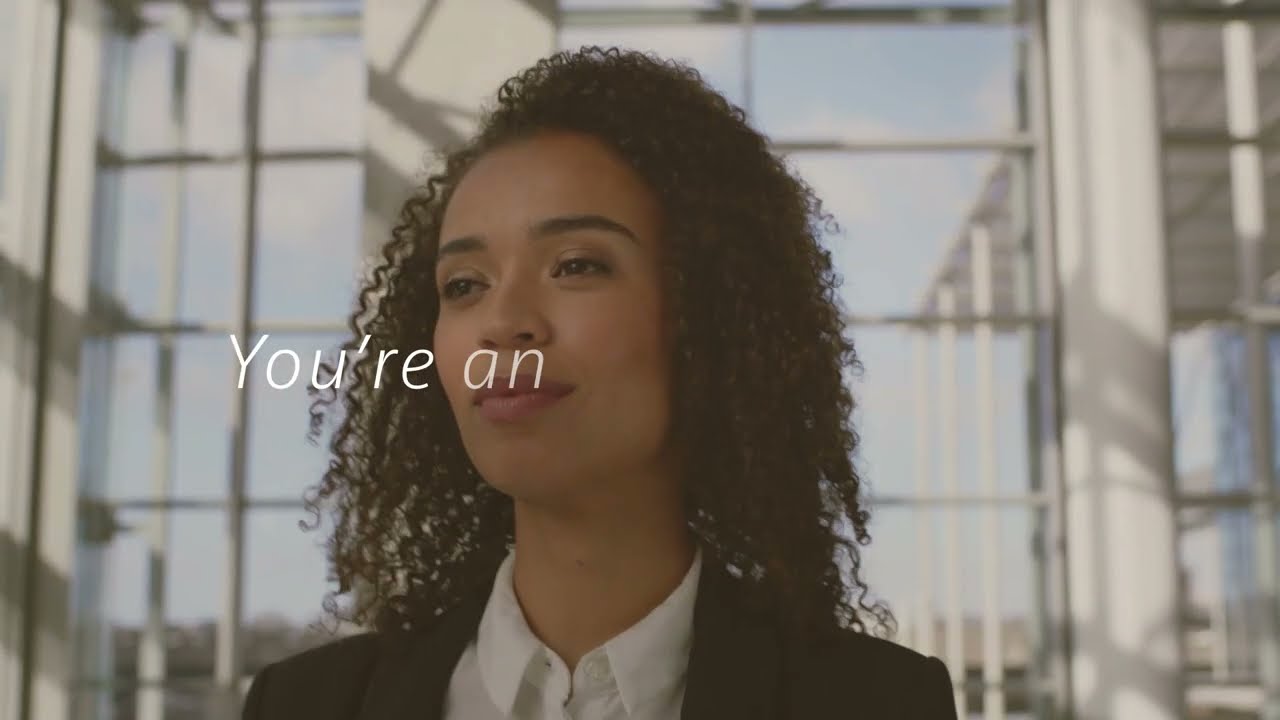 Be Your Best with Practical Law
An experienced lawyer whose case has some interesting twists in areas she doesn't know much about can get a lot out of using the PL tools to learn more about those areas and get to know them and the problems they bring up.
When asked to write a document that may have to deal with a topic the lawyer doesn't know much about, an experienced lawyer may find the writing tools and templates in PL helpful.
Large firms and corporate law departments can benefit from PL because it can help train new lawyers.
This makes it easier for less experienced lawyers to learn general background and information about the areas in which they are working without taking as much time from other lawyers as they might otherwise.
PL could have a lot of benefits for lawyers who work alone or in small firms. Lawyers who work for bigger firms tend to specialize and limit the scope of their own practices.
Also, their law firm has a lot of lawyers who specialize in different areas, so they can get help quickly if they find themselves in uncharted waters (or areas in which they lack expertise).
Solo and small firm attorneys tend to take on a wider range of work than attorneys in large firms, and they usually don't have a resource attorney nearby to help them when they go into new areas or areas where they don't have much experience.
PL can help them learn more about the area and give them the help of experienced lawyers. This makes it easier for them to succeed in these kinds of adventures and makes it more reasonable for them to take jobs in areas where they may not have as much experience as others.
Practical Law The Journal is an important part of our online services. Our Transactions & Business edition covers the latest transactional and compliance topics in all of the major practice areas, and our Litigation edition covers key issues and changes in litigation practice and procedure.
Practical Law Connect was made with the goal of giving transactional attorneys and in-house lawyers a single place to find the most important legal materials for their work.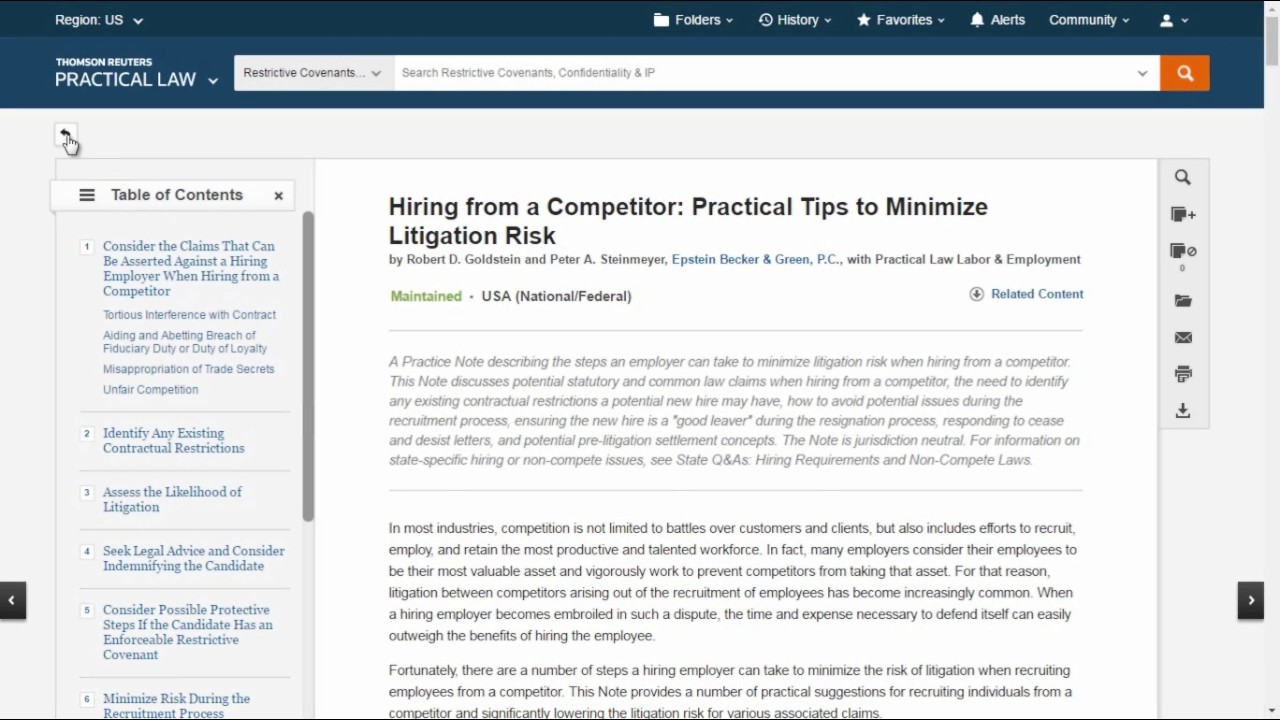 Thomson Reuters Practical Law is a legal knowledge solution that goes beyond traditional legal research to give lawyers a better place to start. Access thousands of easy-to-use resources, such as standard documents, checklists, how-to guides, legal updates, and more.
Share:
Twitter

|
Facebook

|
Linkedin