Top 5 Free Law Internships For High School Students
Participating in high school law internships and other programs with a legal focus will help you get ready for your future job if you're a high school student interested in becoming a lawyer.
You can experience legal careers before you even enroll in college thanks to law internships for high school students, summer programs, and volunteer opportunities. Everything you need to know about these programs will be covered, including:
The types of law programs that high school students can choose from

Real-world examples of programs for high school students to learn about the law

How to put your legal experience on your college applications
Read on to find out more!
COPYRIGHT_LNN: Published on https://www.lawnewsnetwork.com/law-internships-for-high-school-students/ by K. N. on 2022-10-10T23:31:36.496Z
Students from high school to graduate school can get paid to work at the U.S. Department of the Interior. Different hiring agencies within the DOI offer either part-time or full-time internships that are related to the intern's field of study or desired career.
This program gives interns a chance to learn about public and environmental policy from the inside. If certain criteria are met, interns may also be offered a permanent job or a temporary job for one to four years.
This prestigious program is one of the few national internships in the field of law that high school juniors and seniors can apply for. If you're one of the 30 lucky people who get in each term, you'll have an experience that will make any college want to accept you!
The work at this internship is hard. If you are accepted for the fall or spring terms, you will live in a dorm, go to school from 6:15 to 10:00 a.m., and then work as a page in the Senate until 4 p.m. You can expect to spend 12 to 13 hours a day working and studying. (There is no schoolwork during the summer terms, so they are a little less busy.)
A page's main job is to act as a messenger, delivering mail and legislative materials in the Congressional building and getting the chambers ready for Senate sessions.
To apply for the program, you have to be backed by a senator who is still in office (usually from your state, although some senators are willing to sponsor out-of-state candidates). If you're interested in this opportunity, you should contact the office of your senator to find out what you need to do to apply.
Apply for The California Innocence Project Legal Internship if you're interested in criminal law or post-conviction law. The San Diego office of this program requires interns to work there in person.
There are three separate sessions—summer, fall, and spring—and you can apply to attend any of them. Although the program allows for flexible scheduling, it prefers that interns spend 15 to 35 hours each week (as a high school student, this time commitment might only be feasible during the summer session).
The NSLC's nine-day program is open to high school students in grades 9 through 12 who want to experience what it's like to practice law (this is more of an introductory program than an internship).
From early June to early August, American University and Georgetown University in Washington, DC, respectively, provide the curriculum for several weeks. Students have the opportunity to experience a mock criminal trial over the course of nine days, visit a law school, and interact with the trial, juror, forensic, and legal specialists.
Despite the expensive tuition, if you're serious about a legal profession, the practical experience you'll gain in a mock courtroom alongside practicing lawyers will be a priceless addition to your CV. Additionally, there are always other scholarships available to assist with payment.
Reaching out to local government representatives is a fantastic method to build ties with local government and explore how you can impact change at the community level if you are interested in law as it relates to politics and elected officials.
For instance, the Alameda County District Attorney provides a six-month program called the Justice Academy for teenagers in the area who are enrolled in high school. The academy entails working in a professional atmosphere and attending interactive lectures twice a month.
Students will get the opportunity to work with those who shape the laws that touch them every day during this internship.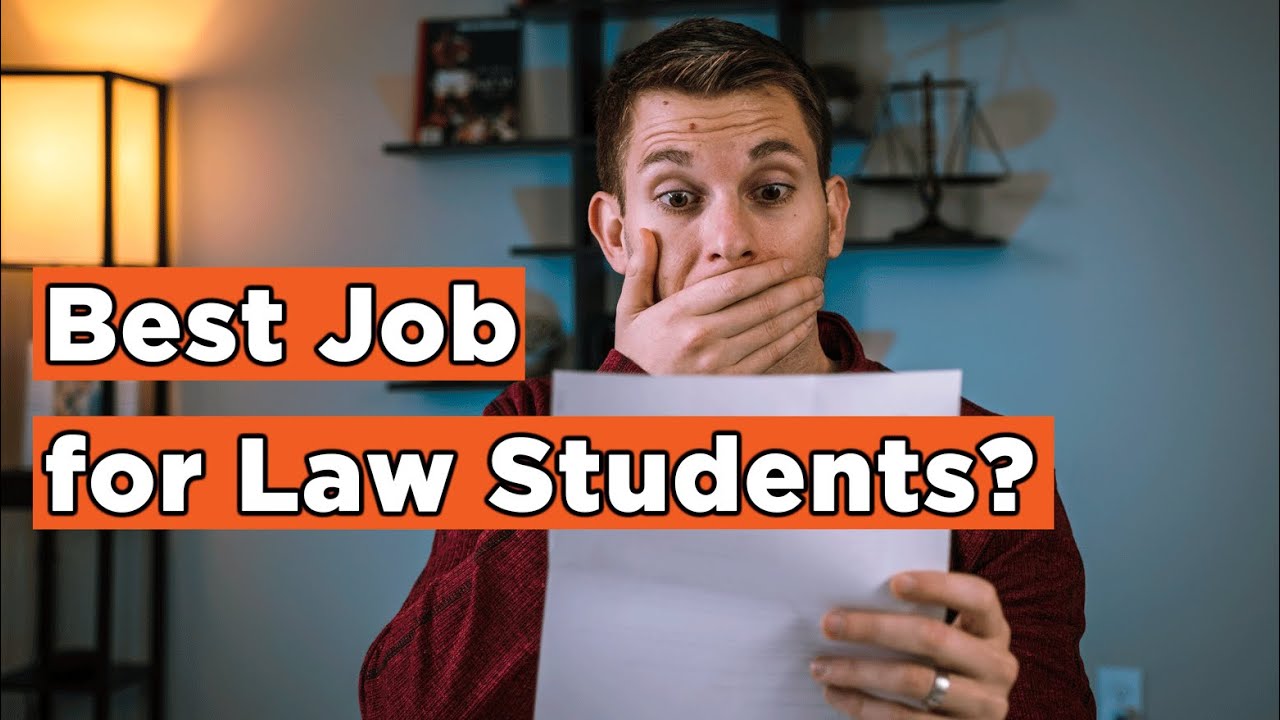 Law Student | Best Summer Job and Legal Internship!
Centre for Trade and Investment Law (CTIL)

National Commission for Women (NCW)

Delhi Commission for Protection of Child Rights (DCPCR)

Invest India.

MyGov.

Wildlife Crime Control Bureau (WCCB)

Reserve Bank of India (RBI)
Send out all of your applications at least three to four months before the deadline once you've narrowed down the companies you want to apply to. Call the company's office after submitting the application to find out how your internship application is going.
They conduct research, make notes, maintain case files, file and copy documents, attend client meetings, hear arguments at trials, etc. Most law internships for high school students are unpaid. They are supervised by and assisted by seasoned attorneys while working.
You are surely aware that not all extracurricular activities count equally when considering applicants. Despite categorically being identical, the law internships for high school students featured in this blog article have variable degrees of dedication and prestige, and admissions officers will view them in various ways depending on a number of circumstances.
However, even with this knowledge, selecting and prioritizing your extracurricular activities might be difficult. These activities are divided by admissions officials into a four-tier structure with a number of subcategories ranging from A to L.
The higher the tier, the more outstanding and uncommon the extracurricular; a law internship would probably fall under Tier 3 or possibly Tier 2 if it is really competitive or prestigious.
Share:
Twitter

|
Facebook

|
Linkedin